TaubmanSucks.com
WillowBendSucks.com
WillowBendMallSucks.com
ShopsAtWillowBendSucks.com
TheShopsAtWillowBendSucks.com
GiffordKrassGrohSprinkleSucks.com


[ Home Page | Full Version | Condensed Version | The Movie | News | Blogs ]

Feedback
November 9, 2001
Subject: Courage..you will prevail.
I've read with great interest your tussle with the big giant head aka "Taubman". Shame on them. Big business fails to understand that they exist because of our patronage. We must constantly remind them that we're not just walking dollar bills. Like many others, they've lost my business for ever.
[ Home Page | Full Version | Condensed Version | The Movie | News | Blogs ]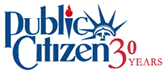 ©2001 Hank Mishkoff
All rights reserved.