TaubmanSucks.com
WillowBendSucks.com
WillowBendMallSucks.com
ShopsAtWillowBendSucks.com
TheShopsAtWillowBendSucks.com
GiffordKrassGrohSprinkleSucks.com


[ Home Page | Full Version | Condensed Version | The Movie | News | Blogs ]

Feedback
November 29, 2004
Subject: You've frustrated my good intentions
Greetings from the UK.
I had firmly intended to go to bed early tonight, but I had the good fortune to discover TaubmanSucks.com and have spent the past 5 hours reading it.
I have seldom read anything quite as gripping.
Congratulations on all counts!
[ Home Page | Full Version | Condensed Version | The Movie | News | Blogs ]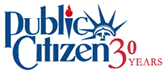 ©2004 Hank Mishkoff
All rights reserved.